Social Proof: Using Your Customers To Boost Conversions
Brands or companies use (online) marketing to enhance their visibility. To build an awareness around their product or services so that when the moment is there that people are in the mood for buying, you're on top of mind.
But what good will that do if your leads, your consumers, and those who could use your product or service don't trust you?
Trust is a strange thing; it can make people comfortable handing over their hard-earned money, personal information, or some other valuable item. But if there is no trust, that all will stay shut.
Trust is an essential item in your conversion funnel, in the journey people take from becoming someone who passes by to someone who buys.
Even for building your reputation, it isn't something that is automatically there; it is something that needs to be developed over time.
However, the big problem with trust is that the best way to earn it is through experience.
Think briefly about the brands you trust most in your life. Why do you trust them? High chances are that you believe them because you've engaged with them enough times in the past that they've earned that trust. If you just met this brand for the first time, how can you possibly believe them?
That's the dilemma that a lot of startups are facing. How can you build trust with people if this is their first time seeing you?
Building trust is something that takes time, but there are however ways in which you can speed up the process. One of the most common ways to do this is by using social proof.
But what is social proof? The idea behind social proof is that people will always follow the actions of the masses. If many people behave in a certain way, it must be the correct behavior, right?
Or, as Wikipedia defines social proof:
Social proof, also known as informational social influence, is a psychological phenomenon where people assume the actions of others reflect correct behavior for a given situation.

This effect is prominent in ambiguous social situations where people are unable to determine the appropriate mode of behavior and is driven by the assumption that surrounding people possess more knowledge about the situation.
You might remember it from those infomercials from the nineties, where you had someone trying to sell an exercise machine, or some "amazing" cleaning product, or a diet, and where you had other people explaining how that single product changed their life for the good.
Recent studies even show that 92% of online consumers look at product reviews before making a purchase. And that is not all. People think that product reviews are 12 times more trustworthy than product descriptions or sales copy written by the manufacturers themselves.
Social proof is not something new. There is already research done by Solomon Asch with his classic conformity experiment that took place in 1951.
So yeah, people are looking for proof from others, not just the copy you write yourself for them to buy products.
Those who feel confident they're making the right choice are happy buyers
Click To Tweet
As a result, social proof can increase your conversion rate.
That's why big brands like Amazon, Wix, MailChimp Buffer, and just about every other company use social proof on their sites.
So how can you create these kinds of proof online and help grow your sales and your business?
When you're walking outside trying to find a place to have lunch, and you see a bunch of restaurants, most of them have lots of people inside and outside eating. Two of them are empty. Would you rather wait a bit for a spot at the busy restaurants or go to the completely empty ones?
Most people would rather not be the first ones to go into a restaurant. After all, if nobody else is there, there might be something wrong.
This type of social proof is easy, but online social proof has become even more critical.
When you're shopping online, you don't just have the option to visually compare the offering to a handful of other shops. All of a sudden, there is a lot more outside influence that affects your decision.
This also holds true for physical products. When you're in a shop trying to buy a dress, you can feel the quality and try them on to see which fits better. All of these things are impossible to do online.
So before you buy that dress online, you start to look at reviews to see what others think of the quality, how it fits, how the return policy in your store is in case it doesn't fit, etc.
Social proof is evidence that something is popular – that others have endorsed it.
Click To Tweet
This online behavior of you quickly checking out competing products and services is also finding its way back into brick-and-mortar stores. A study done by BigCommerce shows that 50% of shoppers use their smartphones while shopping in brick-and-mortar stores to research the items before they buy them.
There are a bunch of reasons why social proof is becoming more and more important as part of your marketing mix.
For example, the organic reach for brands on places like Facebook and Instagram has been declining, and the costs for paid ads are higher than ever before.
You would not think of it right away, but Facebook does everything in the users' interest on the platform.
Why?
Well, advertisers pay money to show ads to all the people looking at Facebook. The more time you spend on Facebook, the more "advertising inventory" Facebook has, the more it can sell, and the more profit it can make.
So when Adam Mosseri, the head of Facebook's News Feed team, announced in 2018 that they were going to show "less public content, including videos and other posts from publishers or businesses." of course, the ad costs on Facebook spiked.
Fast forward to now, and as a small business owner, it becomes harder and harder to use Facebook advertising.
On top of that, consumer trust in media is steadily declining. As a result, consumers are looking more and more for user-generated content (UGC) before purchasing.
85% of consumers even trust online reviews as much as personal recommendations!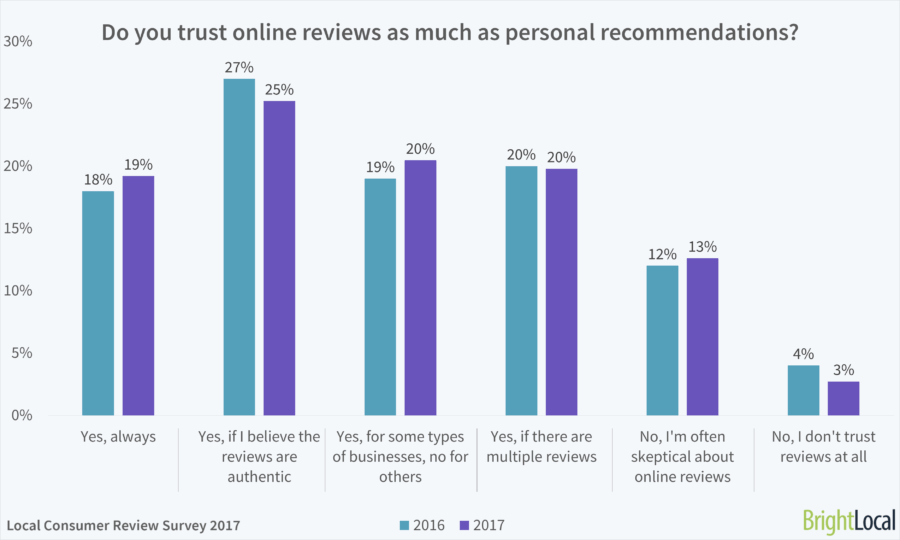 That is why social proof has become so important to use as part of your marketing.
Using user-generated campaigns through your own customers and highlighting buyers through social proof on your website and in your ads, as a result, will have a higher ROI than just retargeting them using ads on social media.
So now we know the power social proof can have for your business, what types of social proof are there, and where can you find them to include on your website?
To look into that, let's have a quick overview of five levels of social proof that you could be using on your website today:
Customers – your existing customers (for example, testimonials or case studies)
Celebrities, influencers, and experts – celebrities, influencers, or other experts talking about your product or services (for example, celebrities who have bought your product or visited your store, a famous journalist in your industry writing about you, etc.)
Crowds – large numbers of people using your product or services (for example, "over 10.000 people help grow their business using our newsletter")
Friends – showing individuals who are friends of your customers/website visitors (for example, "249 of your friends like User Growth")
Certifications – a credible, third-party that has credentials that showcase your expertise or that you're trustworthy (for example, "Apple premium reseller")
Now we know what types of social proof you can leverage, let's make them more concrete and see how they can help your business.
Customers
One of the most common forms of social proof, and that's why it is positioned at number 1, is just showcasing testimonials from your customers. You know what we're talking about and see them everywhere online. From Amazon, for example:

To hand-curated social media content suggestion Startup Quuu:

According to research done by Nielsen, 92% of people will trust a recommendation of a friend (hence they are at the number four place on our list as well), but still, 70% of people will trust a recommendation of someone they've never heard of before.
That is the reason why so many brands are showcasing testimonials on their website.
Another study done by VWO tells us that testimonials on a sales page can help increase sales by even 34%. So no reason for you to start talking to your customers again and asking for testimonials!
Celebrities
Celebrities are walking advertisements. Everyone knows that. So any product that they seem to be using or, even better, proactively recommending will be getting a lot of attention.
These don't automatically need to be big-time Hollywood celebrities, but even in your niche, there could be a lot of local influentials.
People who, in all likelihood, are a lot cheaper to get on board as well 😉
The more relevant and influential the endorser, the more powerful the social proof
Click To Tweet
According to Andy Crestodina from Orbit Media in his article on the Unbounce blog called "The Psychology of Social Proof & How to Build Trust in Your Business,". The more relevant the celebrity or influencer is in relation to your audience, the better, of course. Andy even suggests actively starting searching for these people:
If your business has ever received a compliment from a well-known person who is respected by your audience, go find it, and add it to your home page.
Another form of celebrity or influencer or expert in your domain. These could be individual people, but could also be recognizable brands you've worked together with or are clients of you. A lot of startups use a dedicated section on their home page for this showcasing which websites featured them:

Don't just put the logos, though. Put a link behind it to the original article so people can see what they had to say about you.
Which celebrity, influencer, or expert for your business can you think of that would fit well with your audience and would love to give you a testimonial?
Crowds
The third way social proof can help is by showcasing the approval of large groups of people.
It shows that you're not the only one using this product or service. In fact, thousands or, in the case of Buffer, even millions of people have taken the action you want your visitors to take and are happy customers with them.
This type of social proof works because of something that is called FOMO, or Fear Of Missing Out.
And it is a form of social anxiety.
If all of these people love this product, it must be good, right? For example, FOMO can also be used with your content marketing efforts or on social media.
If so many people are sharing your content, it triggers people to want to share the piece of content, too, to help them look smarter 😉
A third example for which the numbers of the crowds are often used is to showcase the number of email subscribers on a company's mailing list.
It shows the potential subscribers that if they don't subscribe, they will be missing out on all the great content and valuable tips that these people are receiving.
Friends
As we already stated in our first example of social proof, 92% of people trust a recommendation from a friend. Having people share the products they value on social media is a powerful option.
Whether it is something simple as a widget on your website that shows the faces of the people who liked your brand on Facebook (it automatically shows your friends first), Twitter's display of people you follow that also follow another person, or companies using rewards for sharing their products. All of them can be used to great advantage for your brand.
For example, Dropbox rewards people if they share their website via the referral link. If someone signs up via the referral link you created, you will be rewarded with 1GB of free storage.
This has been one of the big growth drivers of Dropbox since the moment it was introduced.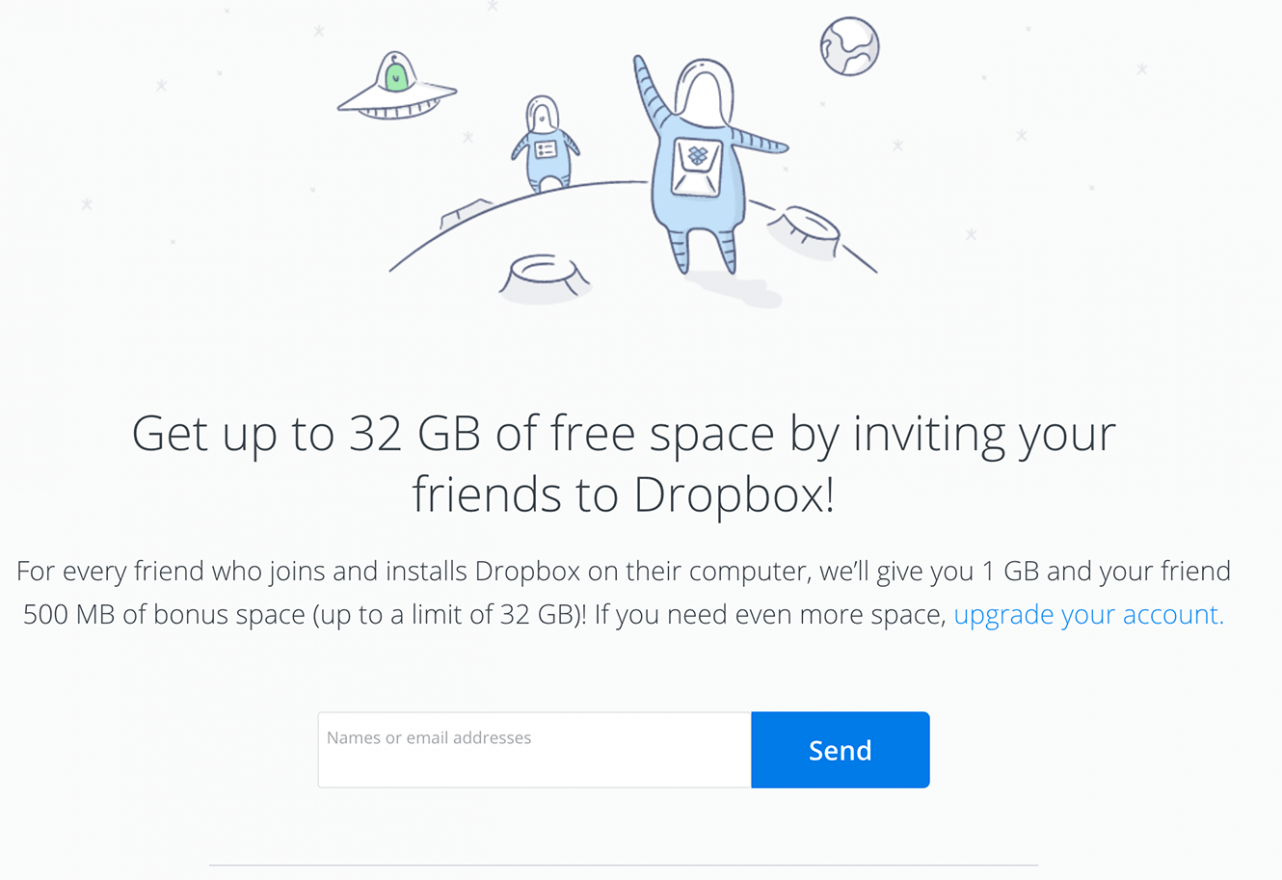 Certifications
The final type of social proof we want to highlight is creating social proof by showing your certifications. If your company has earned certain industry-wide recognized certifications or accreditations, you should show them on your website.
Most companies who hand out certifications and accreditations have ready-made logos available you can use on your site (it gives them more visibility as well, so a win-win for both of you).
Research by MonetizePros in 2014 even shows that some of these badges can help increase your conversion by as much as 30%.
Showcasing logos of other companies should not just stop with your certifications. Maybe you have some integrations with your product and other well-known products or services out there.
By showing their logos on your website, you can let some of their success shine off on you, and it helps convince users of these products that they can get even more return on their initial investment.
Using social proof remains one of the most effective ways to ease the minds of doubtful customers
Click To Tweet
What to do with all that social proof you're gathering from your customers, you might think?
How can you use social proof to help increase your conversions?
As a business, you can use social proof in three major places:
You can use social proof on your website
You can use social proof as part of your (social media) content
You can use social proof in your ads
Let's have a look at all three of them
There are a bunch of different ways you can use social proof on your website:
you can use real-time sales notifications from companies like FOMO or Live Sales Notifications if you're on WordPress
you can display reviews using tools like RichPlugins (RichPlugins, also add the correct schema markup)
you can create case studies with your customers, look for example, the customer success stories of Shopify
you can showcase a list (including their logos for easy recognition) of your customers on your website
if you're selling products online, don't forget to add seals of trust to your checkout pages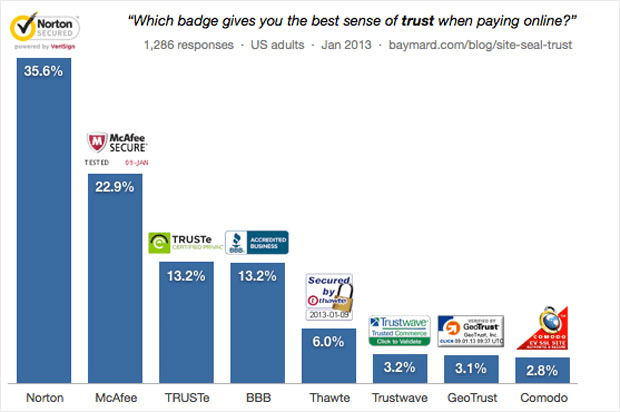 case studies don't just make great content on your website. You can share these on social media as well
retweet and reshares testimonials that people leave on their social media channels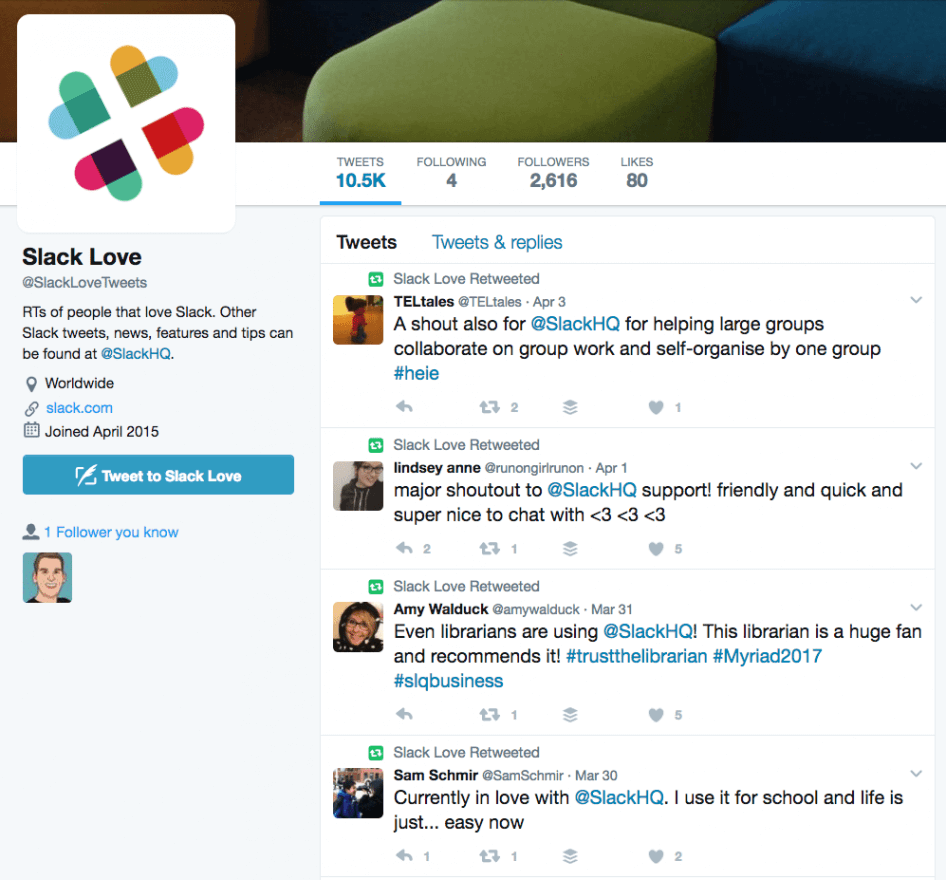 Let your most loyal customers become ambassadors of your brand
People love to be recognized by the brands they love, so why not showcase your customers' creations or businesses they could create using your product or service?
Inviting industry experts to take over your social media profiles can be a great way to tap into their influence and their followers' positive association with anything they do (i.e., the halo effect).
You can also invite experts for just one-off sessions using Twitter Chats or Facebook Live video discussions
To share milestones. When you reach X customers or X downloads of your app
Using (micro) influencers to post about your product or service
to target your Facebook ads at the friends of the people who like your Page. Facebook will then automatically add the wisdom of friends' social proof for you.

feature an expert endorsing your product in your ads
highlight a celebrity or (micro) influencer recommending your product
use the number of customers or downloads you have in your ads
In the end, remember, up until that final moment (and sometimes even after) that someone presses that Call-To-Action, everybody has doubts about whether or not they should do it. It is your job to remove that fear so they will become customers.
Social proof is a great way to assist you in this process.
If you want to start implementing social proof into your marketing, be sure to test the different forms of social proof to find the ones that make the most sense for your customers.
Some of these examples take a bit more time than others, but what is stopping you from trying to get more proof on your website?  Which items of proof are you using on your site? Anything we missed? Leave a comment below!
Want to learn more about growing your business through digital marketing? Looking to take your business to the next level? Let's talk!
No spam, ever. Your email address will only ever be used for notifications regarding our blog posts and product releases.
If you want you can easily unsubscribe with a single click at any time.