Wat doet een content marketing bureau als User Growth?
Je doelpubliek bereiken betekent tegenwoordig het ontwikkelen van creatieve, interessante content die de stem en waarden van je merk overbrengt. Sterke, nuttige content is wat je doelpubliek voedt en hen geïnteresseerd houdt in je diensten of producten. Goede content helpt je een waardevolle band met je lezers te ontwikkelen en maakt je tot een expert in je vakgebied.
Vertellen is wel iets anders dan (direct) verkopen.
Dat is in wezen de marketingstrategie achter een contentmarketingbureau. Content marketeers zoals die van ons kunnen de commerciële doelstellingen van een bedrijf verpakken in behapbare, prettig leesbare content. Het is tenslotte zo dat, verhalen, en hoogwaardige content in het algemeen, veel langer blijven hangen dan clichématige slogans en te commercieel geladen boodschappen. Via tekst en beeld inspireren en ontroeren we je doelpubliek.
User Growth maakt en ondersteunt ideeën, concepten en relevante contentstrategieën. We werken met volle overgave aan slimme, onverwachte, creatieve oplossingen die resultaat opleveren.
Hoger scoren in Google
Wilt je dat je website hoog scoort in zoekmachines? Dan heb je een content marketing bedrijf nodig met slimme SEO-copywriters in huis. Via gap analyses, topic mapping, keyword research en andere SEO-strategieën proberen onze copywriters binnen User Growth het maximale uit je content te halen. Ze zijn niet alleen goed met het maken van content in verschillende talen, maar weten ook perfect hoe ze webteksten op pagina één van Google moeten krijgen.
Het resultaat? Meer klanten aantrekken en meer leads genereren.
De fasen in een sterke content marketing strategie
01
Brainstormen en zoekwoordenonderzoek
De eerste stap is het leren kennen van je onderneming. Samen gaan we zitten en overlopen we je verwachtingen en doelstellingen. We proberen ook meteen de verbale identiteit van je bedrijf aan te scherpen. Zo gaan we op zoek naar de kernwaarden van je bedrijf en bepalen we welke tone of voice de copywriters moeten gebruiken bij het schrijven van de copy.
Vervolgens gaan we voor je aan de slag. We doen een content gap-analyse en zoekwoordenonderzoek. Je wilt tenslotte je concurrenten achter je laten in de zoekresultaten, dus zomaar lukraak content schrijven in de hoop dat iets goed terecht komt is geen goede manier van werken.
Vervolgens benchmarken we het profiel en de prestaties van je site ten opzichte van je concurrentie.
02
Strategie
Het brainstormen is voorbij, en de tone of voice is bepaald. We nemen de gap-analyse en het trefwoordenonderzoek en beginnen met het opbouwen van relevante clusters voor de te maken content.
Daarna is het tijd om een contentkalender te maken. Dit zorgt ervoor dat we een overzicht hebben van alle artikelen en eventuele nieuwsbrieven en socialmedia posts die zijn afgeleid van de content die de komende maanden geschreven en gepubliceerd moet worden.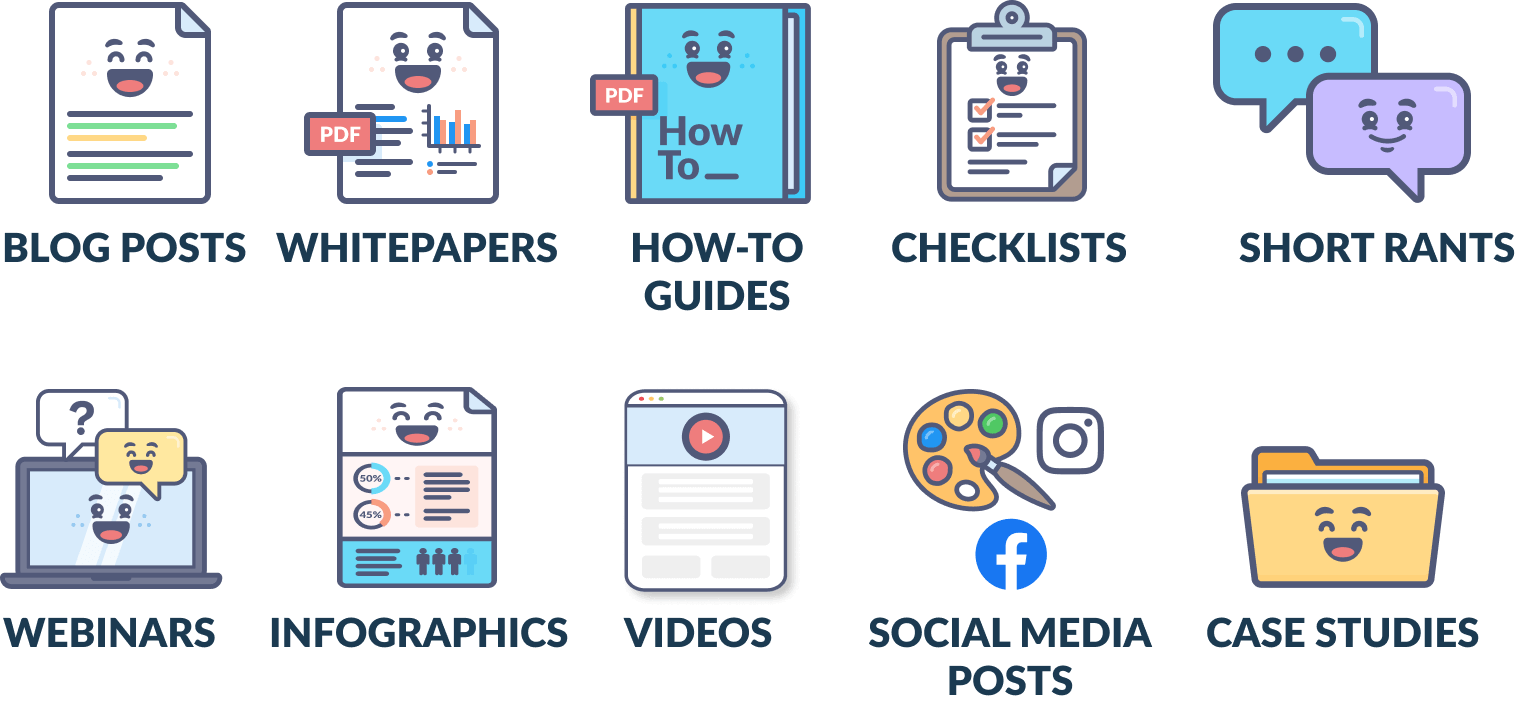 03
Uitvoeren
In deze stap gaan onze SEO copywriters echt aan de slag. Bij ons heeft elke copywriter zijn of haar eigen niche waarin hij of zij gespecialiseerd is. Toch werken we ook samen met experts uit verschillende vakgebieden, en soms maken we alleen de content outlines en werken we samen met interne experts om de expertise van je bedrijf op papier te krijgen op een manier die klanten aantrekt.
Zo ben je altijd verzekerd van hoogwaardige content die ook commercieel gezien aanslaat. Onze copywriters hebben twee belangrijke doelen voor ogen: hoog scoren in Google en de doelgroep overtuigen om actie te ondernemen. Alleen echt professionele copywriters met jarenlange ervaring kunnen deze doelen bereiken.
04
Analyseren en bijwerken
Het proces stopt niet met het publiceren van je content. Content creatie is slechts de helft van de wedstrijd. De rest is is zorgen dat je ook daadwerkelijk bezoekers en leads krijgt.
We analyseren welke content werkt en welke een beetje hulp kan gebruiken om op die eerste pagina van de zoekmachines te komen. Misschien heb je in het verleden veel geïnvesteerd in content, maar komen de bezoekers nog niet? Of misschien consumeren de bezoekers je content wel, maar converteren ze nog niet in leads.
Content marketing is zoveel meer dan iets maken, publiceren en door naar het volgende stuk content. De experts van User Growth stoppen pas als we zeker weten dat de content die we produceren altijd raak is en je de resultaten oplevert die je nodig hebt.
Content voor alle fasen van het klanttraject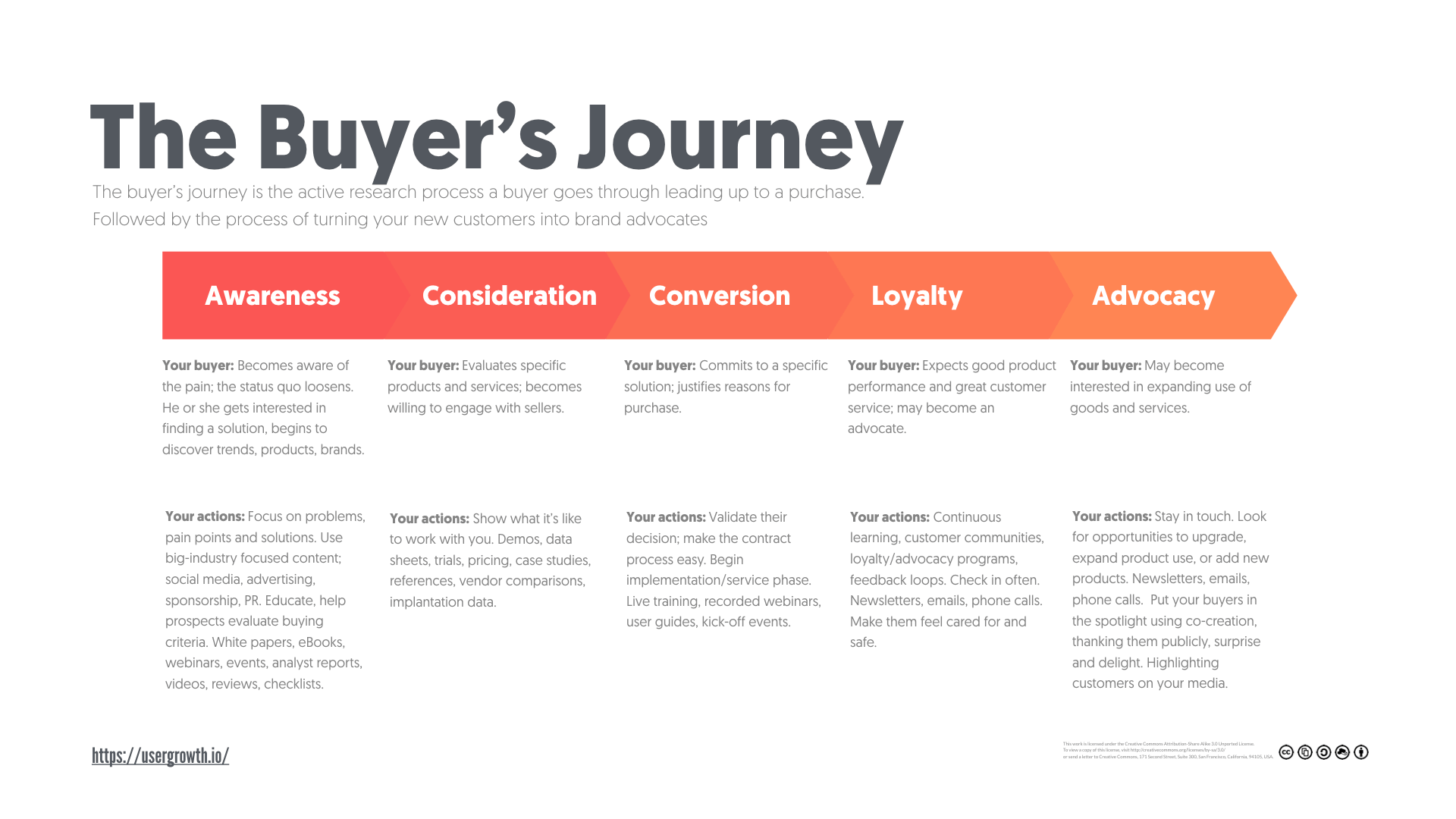 De customer journey, de totale reis die een klant online maakt, zal hierbij een belangrijke leidraad zijn. Bij het maken van content moet altijd rekening worden gehouden met de fase waarin de klant zich bevindt. Bepaalde teksten zullen eerder geschreven worden voor potentiële klanten die zich in de 'awareness-fase' bevinden, terwijl content ook gericht zal moeten zijn op de latere fases waar de koopintentie vele malen groter is.