PPC advertenties kunnen echter moeilijk zijn om winstgevend te maken vanwege de hoge mate van online concurrentie.
Daarom optimaliseren we niet alleen uw PPC-campagnes; we bouwen landingspagina's met hoge conversies om uw conversieratio te optimaliseren en de winst van je PPC-advertenties omhoog te laten schieten.
Je verkopen snel doen groeien?,
PPC uw weg naar meer sales
Pay-Per-Click (PPC) -reclame is de snelste manier om leads en verkopen voor je bedrijf te genereren. Hiermee kun je je namelijk richten op klanten die klaar zijn om te kopen, met hun portemonnee in de aanslag, die wanhopig op zoek zijn naar jouw product of dienst.
Als je niet investeert in Google Ads of andere PPC-platforms, loop je verkopen mis – en geeft u marktaandeel aan je concurrenten.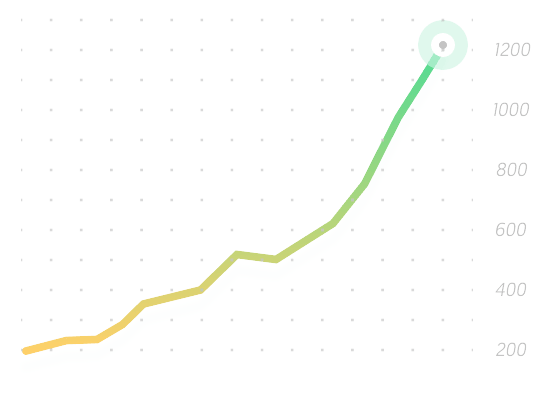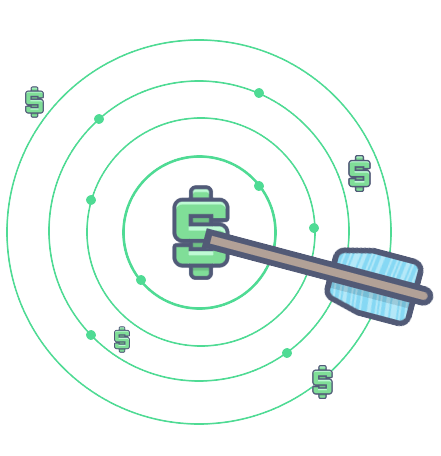 We maken PPC winstgevend,
door te optimaliseren voor conversie, niet voor klikken
Mogelijk heb je in het verleden Google Ads gebruikt en kwam je tot de conclusie: "Google Ads werken niet voor ons bedrijf". Als dit je bekend in de oren klinkt, is de kans groot dat je ze zelf beheerde en geld verbrandde – vanwege een gebrek aan knowhow – of dat een amateurbureau het beheerde dat alleen naar klikken en verkeer keek in plaats van naar conversies.
Hoe verschillen we?
We optimaliseren niet alleen je PPC-campagnes voor klikken, we optimaliseren ook de conversieratio van je website om ervoor te zorgen dat we zoveel mogelijk passanten in kopers omzetten – waarbij we elke laatste druppel waarde uit je campagne persen om PPC winstgevend te maken voor jouw bedrijf.
De samenwerking met User Growth is voor ons bij Accountable een uitstekende ervaring geweest.
Ze brachten een 'entrepreneurial mindset en manier van werken' naar binnen die van enorme waarde bleek tijdens die cruciale eerste maanden van onze startup. Ze hielpen bij de lancering van ons product, ze zetten onze eerste funnels op, onze rapportageprocessen en de algehele marketing op onze weg naar groei.
Ik zou het zeker aanraden om met hen samen te werken!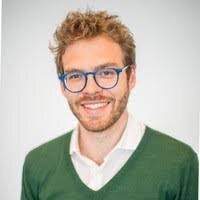 Wat de meeste PPC advertentie bureaus je niet zullen vertellen…
PPC winstgevend maken, kan erg hard werken zijn als je niet over de knowhow of ervaring beschikt.
Als je jouw campagne zelf al eens hebt opgezet, voorzichtig je eerste stapjes gezet en Google Ads al eens geprobeerd, dan bied je waarschijnlijk op irrelevante en dure zoekwoorden – zoekwoorden die je budget gewoon verbranden!
Of, als u een PPC-bureau hebt dat het voor je beheert, is het waarschijnlijk dat ze zich alleen richten op klikken en verkeer, maar daar kun je je personeel niet mee betalen en je onderneming doen groeien!
Waar we anders zijn, is dat we ons richten op conversies en inkomsten.
In hoog tempo landingspagina's testen
Een PPC agentschap zal veel beter presteren als ze ook controle hebben over de  landingspagina's
We onderzoeken, zetten hypotheses uit en ontwerpen landingspagina testen waarbij we met een zekerheid van 95% kunnen zeggen of ze gaan werken.
Door gebruik te maken van direct-response copywriting en design zorgen we ervoor dat deze hardwerkende landingsspagina's je zoveel mogelijk leads en verkopen genereren.
Dit helpt je de conversieratio's te verhogen, het conversievolume te vergroten en je kosten per conversie te verlagen.