94% van de consumenten zoekt online voordat ze een aankoop doen
Wist je dat 75% van de mensen die een online zoekopdracht uitvoeren, niet voorbij de eerste pagina van Google komt?
Ben je niet aanwezig bent op deze eerste pagina, ben je nergens. Als we je dan vragen wat de beste plek is voor jouw bedrijf om te zijn?
Bovenin de zoekresultaten van Google natuurlijk!
Niet alle zoekvermeldingen op pagina één van Google zijn echter hetzelfde. Dus terwijl je Google Ads gebruikt of op Google Maps verschijnt, loop je waarschijnlijk een groot gedeelte van je potentiële klanten mis. Hoeveel verkeer en klanten loop je precies mis? De gemiddelde klikfrequentie voor betaalde zoekresultaten in 2020 (wereldwijd) was 2%, waarbij Google Maps slechts een klein deel van het verkeer vertegenwoordigde.
Dus als je voor je bezoekers uitsluitend op Google Ads vertrouwt, loop je 85% van het verkeer via Google mis (en het kost je ook nog eens een hoop geld).
Wij verdienen meer geld voor je… en laten je winst omhoogschieten
De meeste zoekmachine optimalisatie bureaus hebben het allemaal mis! Ze richten zich alleen op die hogere posities, niet op jouw inkomsten. Rankings en bezoekers zijn geweldig, maar als die bezoekers niet in echte euros omzetten, maakt dat niet uit. Het enige waar we om geven, is hoeveel omzet en winst we voor jouw bedrijf kunnen genereren.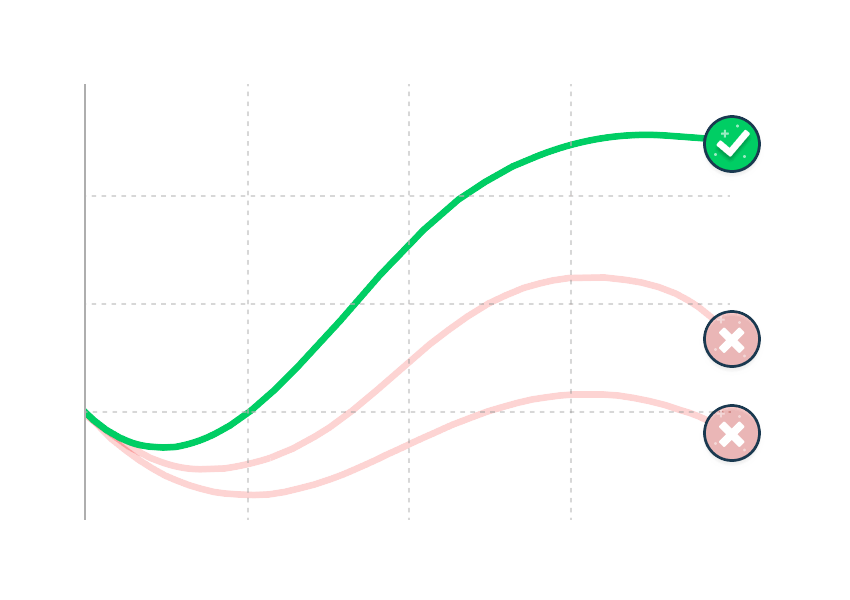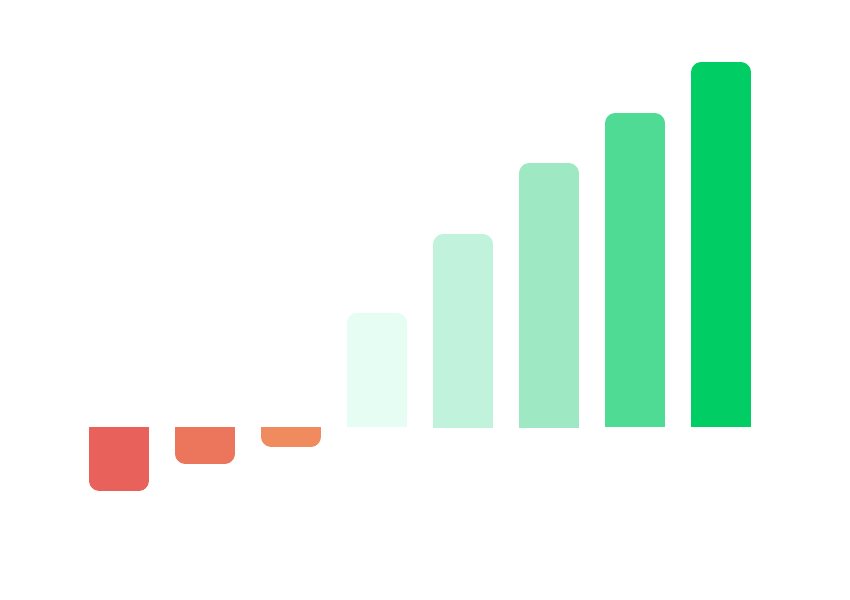 Geen excuses, alleen resultaten … die de tand des tijds doorstaan
Maak je website onweerstaanbaar tegen de tikkende tijdbom van meedogenloze Google-updates. We vertrouwen niet op één bepaalde tactiek om je website bovenaan de zoekresulaten in Google te krijgen (zoals de meeste SEO-bureaus). In plaats daarvan is onze strategie om een diverstiteit aan tactieken toe te passen die ervoor zorgen dat je ranking en resultaten de tand des tijds blijven weerstaan.
Laadt je concureten achter je, de strateeg verslaat altijd de tacticus
De moeilijkheidsgraad van een SEO-campagne hangt af van je concurrentieniveau.
Alsof we ten strijde trekken; we beoordelen altijd eerst het terrein zorgvuldig, we beoordelen je concurrenten en stellen een strategie op die de concurrentie om genade laat schreeuwen.
Het is geen trucje, geen sprint, het is een marathon
Met dit in het achterhoofd, haasten we ons niet om zoekwoorden te selecteren en blindelings tactieken te implementeren.
Elk bedrijf en elke branche is anders, dus we benaderen elke SEO-campagne met een aangepaste aanpak en volgen deze 3 stappen om ervoor te zorgen dat we je concurrentie achter je laat, elke keer weer.
01
Beoordeel
We kijken eerst naar je website, de structuur, het aantal pagina's, hoe en of deze geïndexeerd zijn, hoe je link portfolio er uit ziet en we voeren een grondige analyse uit van je concurrenten die zich in dezelfde branche begeven
Hierbij laten geen middel onbeproefd, we gaan diep graven om erachter te komen wat je concurrenten precies doen en waarom ze eventueel beter ranken.
Vervolgens vergelijken we het profiel en de prestaties van jou site met die van je concurrentie.
02
Strategie
Op basis van deze beoordeling, stellen we zorgvuldig een strategie op die de zwakke punten van je concurrenten blootlegt en stellen we een plan op om eerst de kloof te dichten voordat we je concurrentie verpletteren.
Deze strategie omvat een verscheidenheid aan tactieken – van het verkrijgen van hun backlink-portfolio tot het achterhalen van hun meest winstgevende zoekwoorden waar ze op ranken.
Hierbij gaan we een stap verder dan de rest, aangezien 95% van de andere SEO-bureaus het helemaal bij het verkeerde eind hebben.
03
Uitvoer
Zoals ze zeggen, "visie zonder executie is een hallucinatie" .
We verspillen dus geen tijd om zaken in beweging te brengen en onze baanbrekende SEO-strategie uit te voeren.
We hebben de benodigde uren gestoken om fenomenale resultaten te behalen en daarvan te leren. Onze intuïtieve online rapporten geven u 24/7 toegang tot de voortgang van uw campagne.
Als je content marketing wilt die je helpt boven het maaiveld uit te komen, waarde toevoegt met praktische leermomenten, aanzet tot actie en gebaseerd is op real-world onderzoek … dan zijn er maar weinig mensen die het beter doen dan Hans en zijn team. Lees, deel en doe wat je kunt om met hem samen te werken.