What does a content marketing agency like User Growth do?
Engaging an audience today means developing rich, captivating content that conveys your brand's voice and values. Strong, useful content is what feeds your audience and keeps them interested in your service or products. Good content helps you develop meaningful connections with your readers and establishes you as an expert in your field.
Tell don't sell.
That's essentially the marketing strategy behind a content marketing agency. Content marketers like the ones on our team can package a company's commercial goals into manageable, pleasantly readable content. After all, stories, and high-quality content, in general, stick with people much longer than clichéd slogans and overly commercially loaded messages. Through both text and image, we inspire and move your target audience.
User Growth creates and facilitates ideas, concepts, and relevant content strategies. We work passionately to give you smart, unexpected, creative solutions that get results
Rank higher in Google
Would you like your website to rank high in search engines? Then you need a content marketing company with smart SEO copywriters in-house. Through gap analysis, topic mapping, keyword research, and other SEO strategies, our copywriters at User Growth try to get the most out of your content. Not only are they good with different languages, but they also know perfectly how to get web copy on page one of Google.
The result? Attracting more customers and generating more leads.
The phases in a strong content marketing strategy
01
Brainstorm and keyword research
The first step is getting to know your company. Together, we sit down and go over your expectations and goals. We also immediately try to sharpen the verbal identity of your company. This way, we look for your business's core values and determine which tone of voice the copywriters should use when writing the copy.
Then we will start working for you. We will do a content gap analysis and keyword research. After all, you want to leave your competitors behind in search, so just writing random content hoping something will stick is not a good way to work.
We then benchmark your site's profile and performance against the competition.
02
Strategize
The brainstorming is over, and the tone of voice has been determined. We take the gap analysis and keyword research and start building topical clusters for the content that needs to be created.
After that, it is time time to create a content calendar. This ensures that we have an overview of all articles and any newsletters and social media posts that are derived from the content needs to be written and published in the coming months.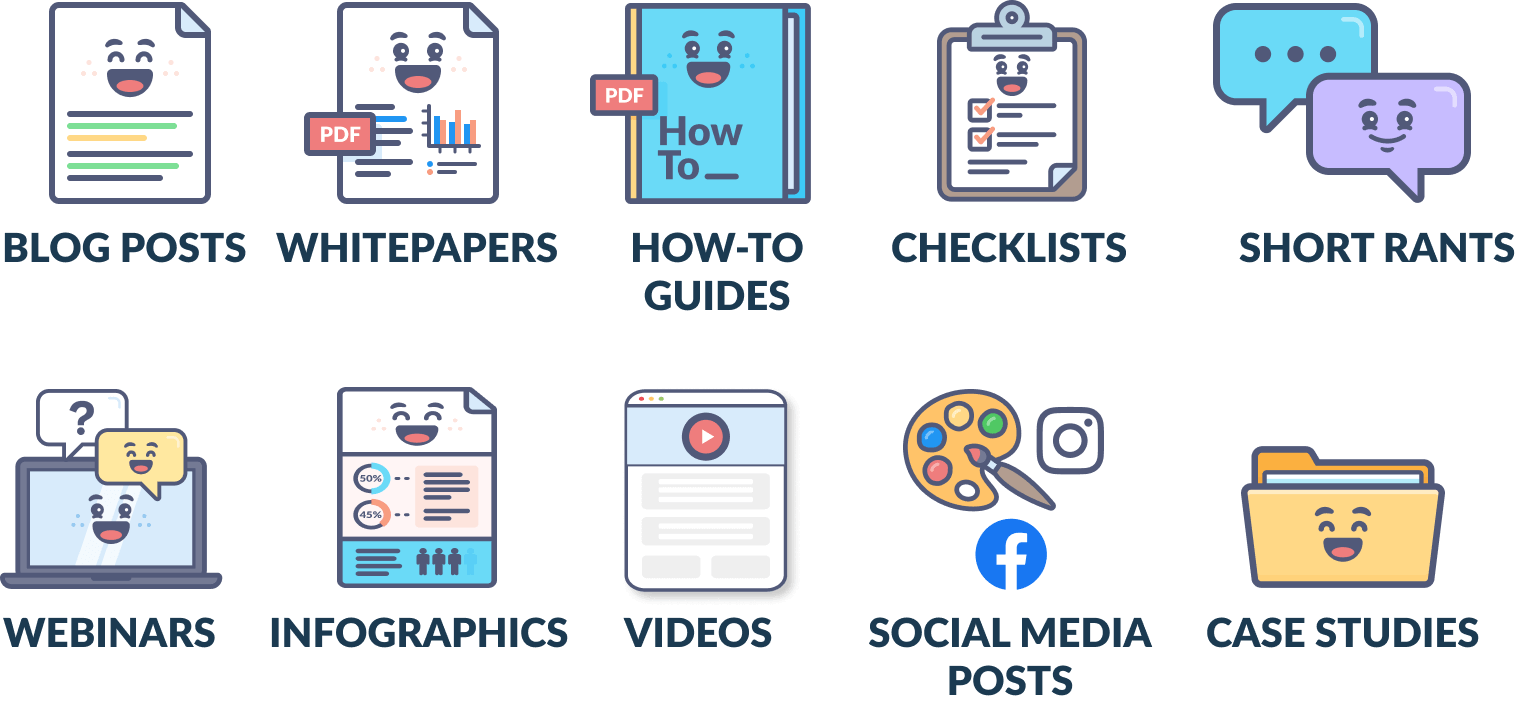 03
Execute
In this step, our SEO copywriters really get to work. With us, each copywriter has his or her own niche in which he or she specializes. Still, we also work with experts in the field, and sometimes we even create the content outlines and work with internal experts to get your company expertise written down in a way that attracts clients.
This way, you are always assured of high-quality content that also hits home commercially. Our copywriters have two major goals in mind: high rankings on Google and convincing the target audience to take action. Only truly professional copywriters with years of experience can achieve these goals.
04
Analyze and update
When your content is published, it doesn't stop there. Creating content is only half the battle. The rest is gaining notice.
We analyze what content is working and which can use a little bit of help to get to that first page of the search engines. Maybe you invested heavily in content in the past, but the visitors are not coming yet? Or maybe the visitors are consuming your content but are not converting into leads yet.
Content marketing is so much more than just set and forget. The experts at User Growth won't stop until we are sure that the content we produce will always hit the mark and gets you the results you need.
Content for all phases of the customer journey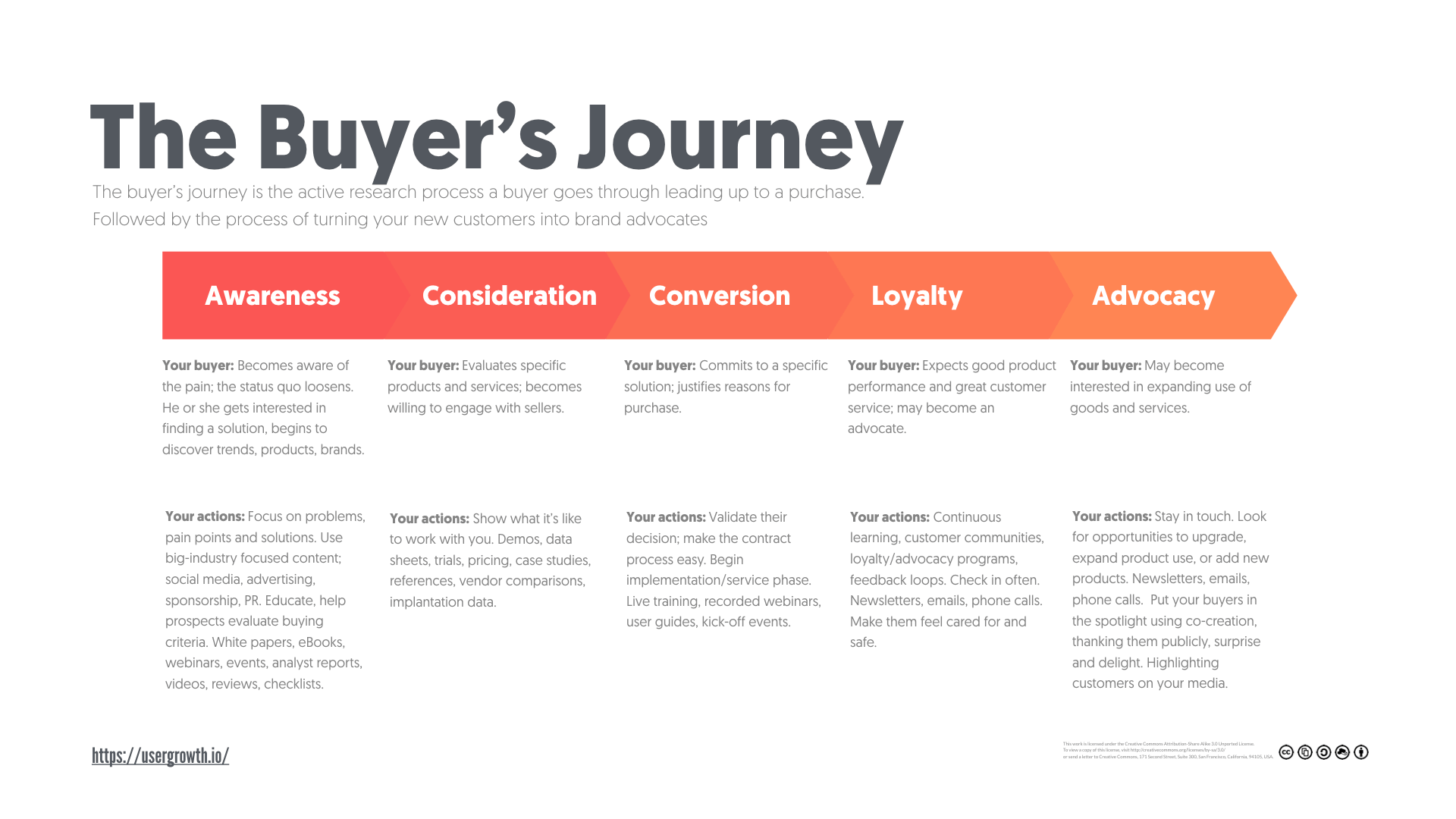 The customer journey, the total journey a customer makes online, will be an important guide here. The customer's phase must always be taken into account when creating content. Certain texts will rather be written for potential customers who are in the 'awareness phase, while content will also have to be aimed at the later phases where the buying intention is many times greater.
Want to learn more about Content Marketing?
Read the latest Content Marketing articles from our blog.