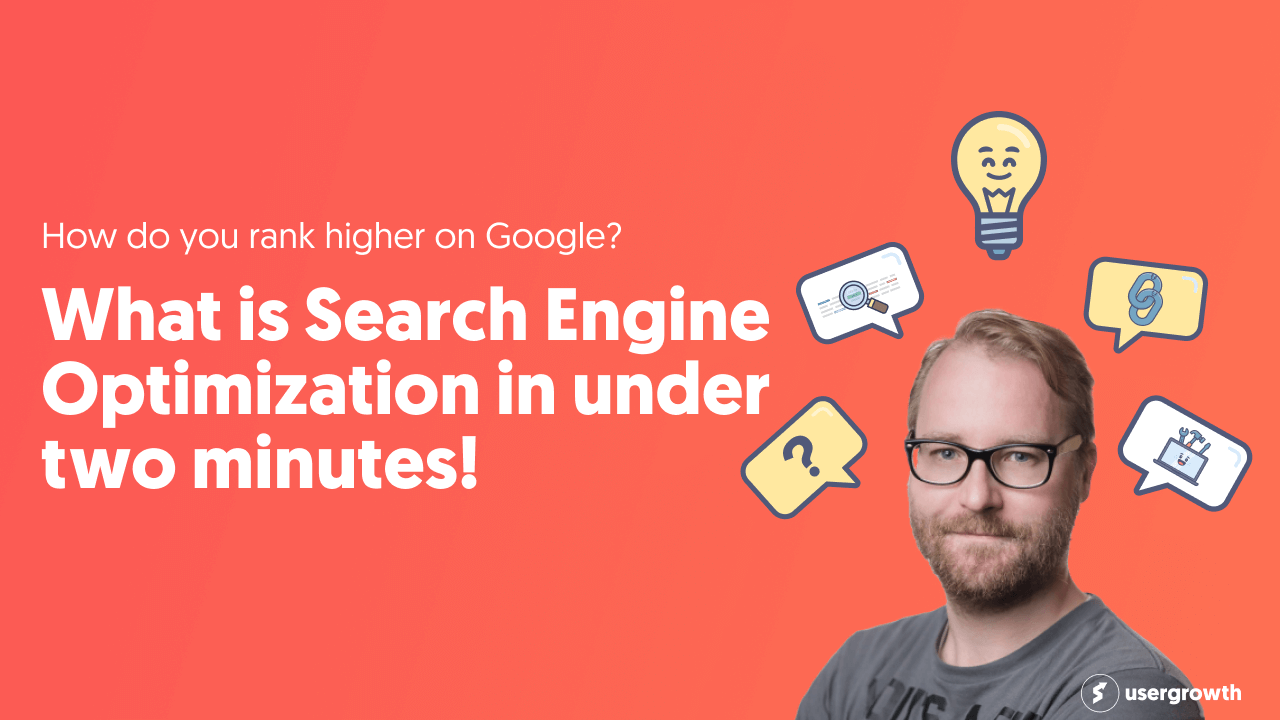 What is SEO and how does it work? SEO explained in under two minutes
If you're new to Search Engine Optimization or SEO or looking to improve your SEO skills, you're in the right place.
In this video, we'll be debunking some common misconceptions about SEO and breaking down its three key components:
1️⃣ on-page SEO
2️⃣ off-page SEO
3️⃣ technical SEO
We'll provide you with a clear understanding of what SEO is and what it is not, and why it's essential for your digital success. You'll learn about the importance of creating high-quality content, earning valuable backlinks, and optimizing your site's on-page and technical aspects.
By the end of this video, you'll have the knowledge you need to climb the search engine ranks and drive more organic traffic to your site.
Join Hans from User Growth as he unlocks the secrets of SEO in under two minutes, providing expert insights and actionable tips to help you optimize your website and improve your search engine rankings.
Want to learn more about growing your business through digital marketing? Looking to take your business to the next level? Let's talk!
No spam, ever. Your email address will only ever be used for notifications regarding our blog posts and product releases.
If you want you can easily unsubscribe with a single click at any time.