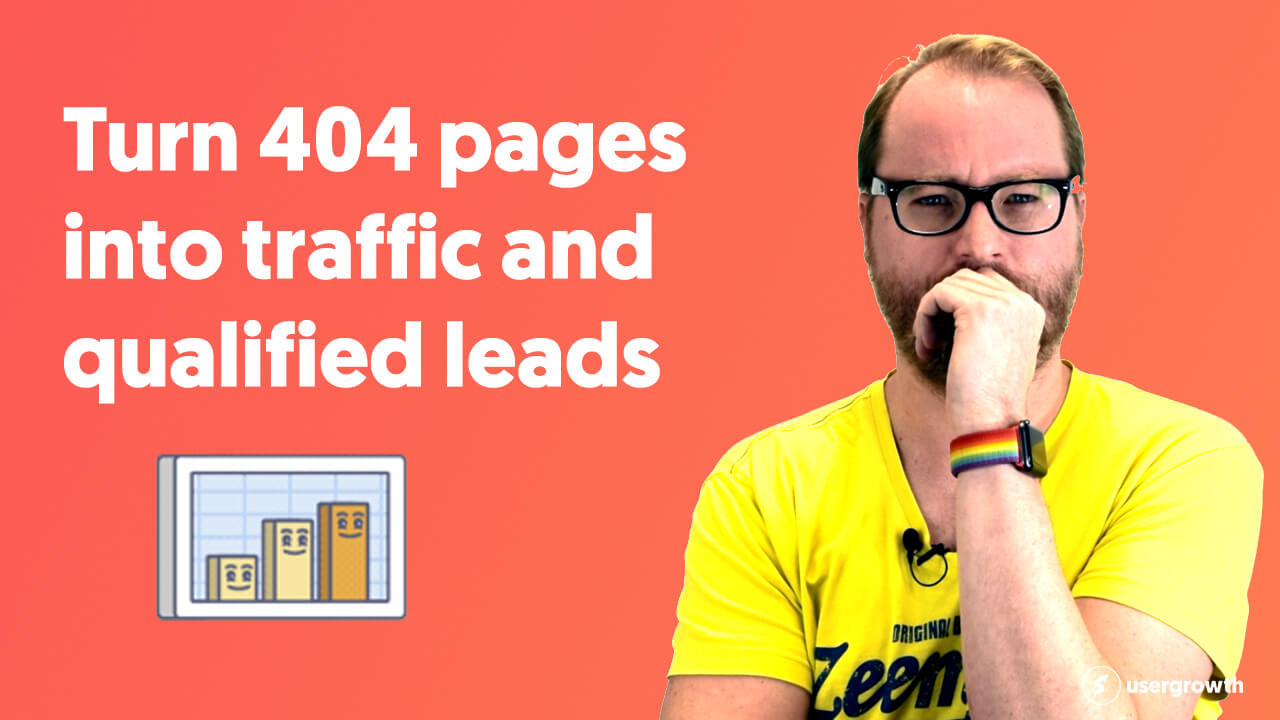 Turn 404 Pages Into Traffic And Qualified Leads
You log into Google Analytics or your Google Search Console, and you'll see that you have a ton of 404 errors.
Don't worry every site has them. But how can you turn the people ending up on your 404 pages into leads? This video tells you how.
Want to learn more about growing your business through digital marketing? Looking to take your business to the next level? Let's talk!
No spam, ever. Your email address will only ever be used for notifications regarding our blog posts and product releases.
If you want you can easily unsubscribe with a single click at any time.